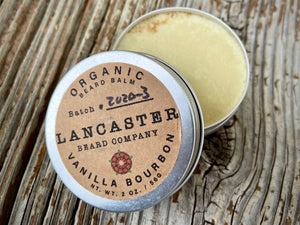 We take pride in handcrafting our beard balms, soaps, lip balm and pomade to provide you with the best organic beard beard, skin, and hair products available.
We eat Organic foods, why aren't you using Organic products?
We started our brand because we couldn't find organic beard products that we liked. We all sweat, which means your pores open and can let chemicals into your body. Our balms and soaps are made from all natural ingredients, and contain no chemicals, dyes, or anything else you wouldn't want to put on your body.
Beard Balms
We use all-natural, organic ingredients to handcraft our balms in small batches. We use Shea butter, coconut oil, beeswax, and various oils to create a product that keeps your facial hair and the skin underneath healthy and hydrated while providing a little bit of hold.
Explore Our Balms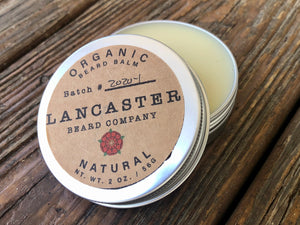 Beard Soaps
When we craft our beard soaps, anything that can be organic is. We use a blend of organic oils and butters to clean without stripping the natural oils that are so important to keeping your beard healthy.
Explore Beard Soaps
Pomades and Combs
We use all natural, all organic ingredients to create a styling product that not only looks good, but nourishes your hair. And grab a comb while you are at it. We carry Kent combs and brushes, the best available from the oldest brush brand in the world.
Explore Hair Care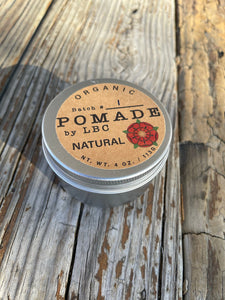 Lip and Tattoo Balm
Our Organic Lip and Tattoo Balms use the same great ingredients you'll find in our beard balms, but specifically formulated to keep your lips and skin hydrated and healthy.
Skin Care